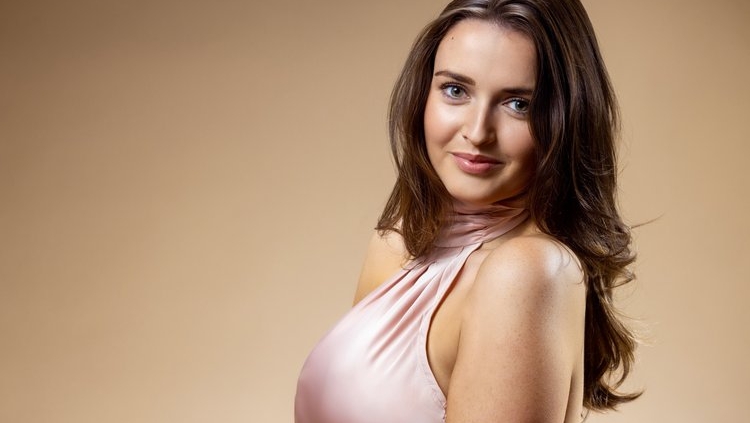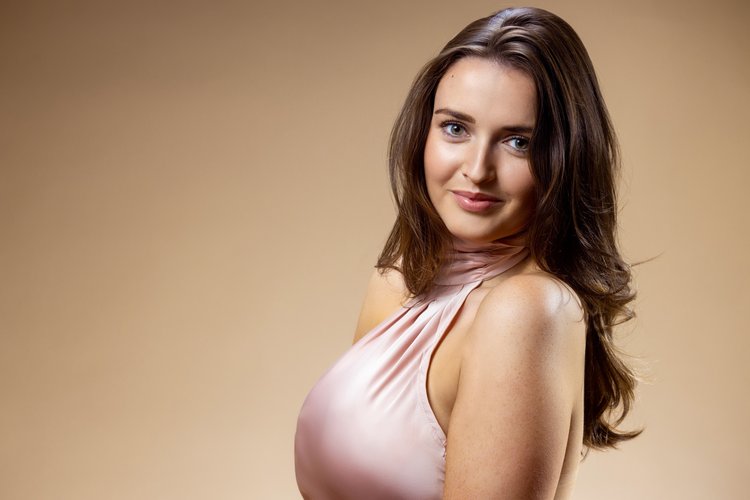 Saturday June 24, 2023 7pm
Bio
Kieran Brown is a New York City based multi-genre vocalist, composer, and arranger with a strong concentration in Jazz, R&B, and The American Songbook. With a strong love for improvisation and composition, Kieran hopes to be a part of the young generation of musicians preserving and revitalizing jazz for the 21st century.
Kieran began singing at a very young age, but really fostered her love for music in high school, where she was fortunate to have wonderful educators and musical mentors. This sparked a love of education in Kieran, and by the young age of 16, she had founded the first ever children's choir at her church, St. Anthony of Padua in Fairfield, Connecticut. In 2017, Kieran joined the creative team at Fairfield Performing Arts Studio (Fairfield, CT), working as a voice counselor for musical theater productions and camps, as well as serving as the Social Media Coordinator and Director of Public Outreach.
Kieran's love of Jazz began in 2016, where she studied Jazz at the 5 week program at Berklee College of Music in Boston, MA. At Berklee, Kieran excelled in small jazz combos and vocal jazz ensembles. Kieran's experience studying jazz at Berklee turned out to be a pivotal moment in her career, empowering her to dedicate her life studying and preserving this music. At the age of 16, Kieran was selected to sing the National Anthem at Madison Square Garden in New York City. Her MSG performance led her to be selected to perform the Anthem at other solo events including at the Webster Bank Arena in Bridgeport. Winner of the National High School Award in 2018, Kieran has also participated in Regional and State Choirs from 2015-2018.
As a former college student at the prestigious Jacobs School of Music at Indiana University, Kieran studied under the tutelage of Sachal Vasandani and Darmon Meader (New York Voices). Additional studies at IU include Lee Musiker (Tony Bennett), John Raymond, Dave Stryker, Greg Ward, Pat Harbison, Steve Houghton, Luke Gillespie, Wayne Wallace, Todd Coolman, and many other notable musicians and performers. Kieran was featured vocalist in the IU Soul Revue, lead by Dr. James Strong. She has also been a frequent featured soloist with the John Raymond Jazz Ensemble and the Latin Jazz Ensemble at IU. Kieran was also an active member of the larger music scene at IU, holding the position of the Jazz Studies Representative on the Jacobs School of Music Student Representative Council. She also held the position of secretary for the Jazz Education Network Chapter at Indiana University. Upon graduation, Kieran released an EP, entitled "We'll Be Together Again", available on all streaming services.
Kieran currently resides in New York City where she is actively performing at venues including Birdland, The Django, Fine & Rare, The Flatiron Room, Club Room, and more.
https://winniesnyc.com/wp-content/uploads/2023/05/Kieran-Brown.jpeg
500
750
[email protected]
https://winniesnyc.com/wp-content/uploads/2019/03/winnies-logo.png
[email protected]
2023-05-22 14:49:51
2023-05-22 14:49:51
Kieran Brown