Stew Cutler & Tina Fabrique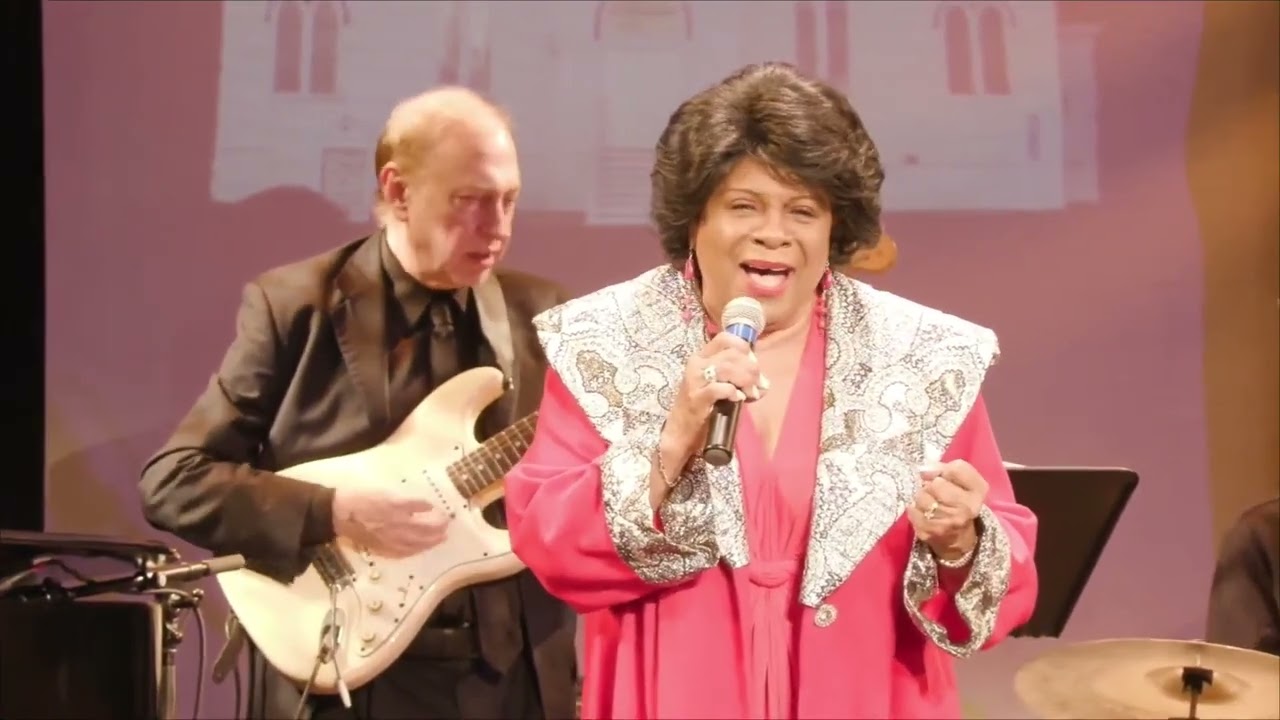 Stew Cutler & Tina Fabrique
Tuesday, June 27, 2023 7:00 pm
Bio
Stew Cutler
In a career spanning over 4 decades, jazz/blues/gospel guitarist/composer Stew Cutler has established himself as a bandleader, composer and teacher. With 7 record releases to his credit as a bandleader and countless sessions
as a sideman, Cutler's prolific career is a walk-through musical history.
Stew Cutler was born and raised in New York City and through his innate musical talents, found the guitar at an early age. The guitar and Cutler were destined to be together and at 19 years old, Cutler landed his first job with blues legend Z.Z. Hill. Over time, Cutler immersed himself in studying music and soon thereafter was working with instrumental avant-garde artists Bobby Previte and Eliot Sharp. Cutler moved to Woodstock, NY and worked with bassist Harvey Brooks along with many well-known artists that were emerging in that musical kaleidoscope.
Cutler has worked as a sideman with many musical greats including Percy Sledge, Eddie Floyd, Wilson Pickett, Fontella Bass (featured on Bass' Grammy nominated album No Ways Tired), Earl King, Jimmy Castor and many more. Cutler has also worked with jazz greats David Sanborn, Bill Frisell, Lester Bowie, Charlie Hunter, Wayne Horvitz to name a few as well as artists as diverse as Meatloaf, Jeb Loy Nichols, David Fanshawe, Sweet Georgia Brown, and Jimmy Dale Gilmore among others.
Cutler's first two releases, *"Trio Music"* on Fountainbleu records and *"Insignia" *on the Naim label, showcased the identifiable sound that Cutler developed by combining R&B, jazz, melody and noise. With his 3rd release, "So* "Many Streams"* (Fountainbleu), Cutler gets back to basics by digging into the blues and American roots. Cutler's 4th release titled *"Trio Live" *features Cutler's guitar prowess in an incredible live performance. His 5th release titled *"After Hours"*, finds Cutler paying tribute to his jazz and soul roots. His 2017 critically acclaimed release titled* "Every Sunday Night" *is a studio recording that captures Cutler's working band that has a standing Sunday night residency at Arthur's Tavern in New York City's Greenwich Village. Cutler is supported by his working band organization including Bobby Harden vocals, Nick Semrad organ, Jullian Pollack organ, Chulo Gatewood bass, Bill McClellan drums and JT Bowen vocal.
In 2018 Cutler was invited to perform on the last European tour of Queen Esther Marrow and the Harlem Gospel Singers. Cutler has been a band member since 2012. Gospel music fans came out to see this legendary performer who received critical acclaim along with a number of notable mentions of Stew's soulful guitar stylings.
In 2019 Cutlers' can be found on the soundtrack of Martin Scorsese's latest film "The Irishman". Cutler is performing the standard "How High The Moon". Cutlers' recognizable sound evokes a dreamlike mood which fits the scene perfectly and is one of the musical highlights in the film. Also in 2019 Cutler was cast as part of the soundtrack for the streaming Amazon TV series, The Marvelous Mrs. Maisel. An American comedy/drama set in the late 1950's portraying a New York housewife who finds she has a knack for comedy. You can hear Cutler's playing on the soundtrack of season 2 and 3 and in the upcoming season 4 episode, Cutler will be on camera as well as the soundtrack, featured in the strip club house band, The Wolford Band.
On April 22, 2022 Cutler released his latest recording, "*The Blues From Another Angle*." A critically acclaimed eclectic mix of originals and covers featuring legendary guitarist Mike Stern and master harmonica player, James Montgomery. This could be Cutlers' finest recording to date. *The Blues From Another Angle* showcases a room full of top-notch musicians including drummer Bill McClellan, keyboardist Tom Wilson, bassists Booker King and Chulo Gatewood, saxophonist Steve Elson plus vocalists Bobby Harden and Mary Jean Cutler, Stew's wife. Also showcasing their prowess on the album are guest artists Mike Stern blazing through a guitar solo on "Blews" and James Montgomery making the harmonic sing on "Say What You Mean." Among the many highlights on *The Blues From Another Angle*, most of which were written or co-written by Cutler, are: the scorching "Night Shift Blues", which also features Cutler on lead vocals; a fiery cover of Tyrone Davis' mega-hit "Can I Change My Mind" featuring Bobby Harden on the microphone; the deliciously rhythmic "Get It While You Can" featuring Mary Jean Cutler on lead vocals; a soulful instrumental, "The Passing of RR Moore," that pays tribute to the late comedian-actor-singer Rudy Ray Moore; and the jazzy album-closer "Shine or Rain."
Tina Fabrique
When you get to know Tina Fabrique, it is easy to understand how her personal dedication, talent and determination have guided her and helped her to reach the goals that once seemed only childhood dreams.
From growing up in Harlem, or the responsibilities of young motherhood, to midtown recording studios and New York City Cabarets, Tina has built a career as an actress and singer respected by her peers and in demand by playwrights, producers and directors alike.
Equally at home in musicals on Broadway:  " Gospel at Colonus", "Bring In The Noise Bring In The Funk", "Ragtime", and others…or straight dramatic roles such as: "Trouble In Mind", "Ma Rainey's Black Bottom" and  "Glass Menagerie". She was honored to have received the Kevin KlienAward and Florida's, Carbonell Award for her performance as Ella Fitzgerald in "ELLA", a show which has taken Tina to countless regional theaters and which was cited by Variety as the top grossing Regional show of this decade. She was honored to have created this role, and thrilled at the critical reception to her performance.
Tina's television experience is just as varied; from the drama of "BLUE BLOODS" and "NEW AMSTERDAM", to singing the original theme for "READING RAINBOW", and much in between. She is also pleased to have been chosen to sing the title song for the Award Winning film "Mad Hot Ballroom."
https://winniesnyc.com/wp-content/uploads/2023/05/Stew-and-Tina.jpeg
720
1280
[email protected]
https://winniesnyc.com/wp-content/uploads/2019/03/winnies-logo.png
[email protected]
2023-05-23 15:53:50
2023-05-23 15:53:50
Stew Cutler & Tina Fabrique