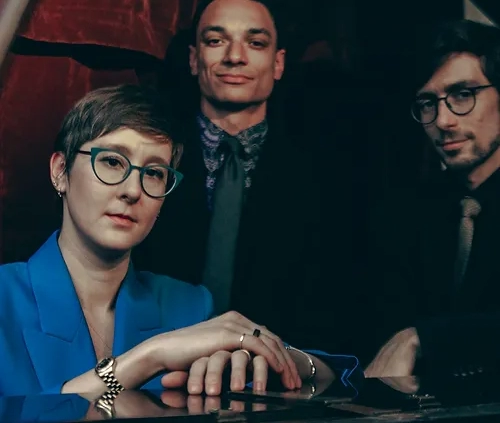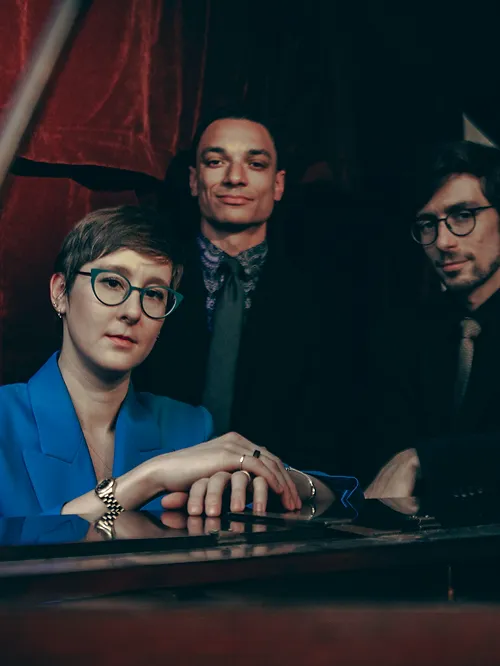 Saturday September 30, 2023 7pm
Bio
Kelly Green is a critically acclaimed pianist vocalist who currently resides in Queens, New York City. Born and raised in Florida, she began singing as a toddler and started piano lessons at age seven. At age eleven she became interested in jazz and began attending the Jamey Aebersold Jazz Workshop every year with her father, who is a professional bass player. Her senior year of high school she recorded and produced her own album of twelve original songs called "Aspire".
​
She received her Bachelors in Jazz Studies- piano performance at the University of North Florida. She studied piano with accomplished jazz pianist, Lynne Arriale as well as voice with wonderful vocalist, Michelle Amato. She received the outstanding musician's award her last three years at the University. While living in Jacksonville she performed weekly with her trio at the Ponte Vedra Lodge and Club. She also performed steadily at the Times Union Center, Lilly's Coffee Shop, and Rhett's Piano Bar as well as doing many private events at various locations. In May 2011, she competed in the Generation Next Youth Talent Competition at the Jacksonville Jazz Festival taking home first prize and a $2,000 savings bond for playing and singing Herbie Hancock's "Eye of the Hurricane".
In September 2012 she began attending William Paterson University where she received her Masters in Jazz Piano Performance. She took private lessons with acclaimed pianists Harold Mabern and James Weidman. She also had the privilege of taking a semester of arranging lessons with master Cecil Bridgewater and three semesters of classical piano lessons with the amazing pianist and educator Gary Kirkpatrick. While studying at William Paterson she was also able to perform in ensembles directed by the late master of the piano, Mulgrew Miller, as well as Bill Mobley, Armen Donelian, Rich Perry, Dave Rogers, and Bill Goodwin among others. For her last two semesters she was the pianist in the William Paterson Jazz Orchestra led by head of the WP Jazz Department, Dr. David Demsey. In this band she had the opportunity to perform with NEA Jazz Master Jimmy Heath and legendary jazz vibraphonist Steve Nelson. Kelly also received the Outstanding Graduate Music Student Award for her class. In June 2014 Kelly was chosen to be the pianist in the William Paterson Colombia Band, which toured three cities in Colombia, South America. In Colombia, the band taught at two week long jazz clinics and performed at three large concert halls.
In December 2016 she recorded her debut album "Life Rearranged"(2017) including wonderful musicians Christian McBride, Steve Nelson, Josh Evans, Kush Abadey, Jovan Alexandre, Matt Dwonszyk, Noam Israeli, Tamir Shmerling, and Mike Troy. It is completed and is available on all platforms.
​
Summer of 2018 was busy with touring Colombia, South America and Florida with her trio and recording their debut album (released Dec 5th, 2018)!
For more info about this trip visit social media pages and the KG3 page on this site!
​
In 2019, she has travelled with her trio to San Francisco to perform at the Black Cat, performed their album release celebration at Birdland Theater, as well as played a ten day tour down the east coast of the US. She also performed with her trio at the Kennedy Center in June and travelled with her newly formed duo, Green Soul, featuring bassist Luca Soul to perform in Greece, Barcelona, Copenhagen, and Paris.
​
In February 2019, Kelly recorded two duo songs with alto player TK Blue on a tribute album to the great Randy Weston called "The Rhythms Continue", in released November 2019.
Kelly has performed at notable clubs and venues such as the Kennedy Center, Blue Note, Dizzy's Club Coca Cola, Birdland Theater, Apollo Theater, Minton's, Smalls Jazz Club, Mezzrow, Jazz Standard, 55 Bar, The Django, Zinc Bar, Fat Cat, B.B. Kings, The Bitter End, Sunset, Milano, Polytechno and Rockwood Music Hall among many other venues around the world.
​
She has performed in bands alongside jazz luminaries such as George Coleman, Christian McBride, Dee Dee Bridgewater, Jimmy Heath, Steve Nelson, Nat Reeves, Steve Williams, Bill Goodwin, Rich Perry, Winard Harper, Philip Harper, Steve Wilson, Stacy Dillard, Jonathan Barber, Josh Evans, Bruce Williams, Frank Lacy, TK Blue, James Zollar and Jovan Alexandre among others. ​
https://winniesnyc.com/wp-content/uploads/2023/05/Kelly-Green-Trio.webp
666
500
[email protected]
https://winniesnyc.com/wp-content/uploads/2019/03/winnies-logo.png
[email protected]
2023-09-05 11:53:46
2023-09-08 12:41:05
Kelly Green