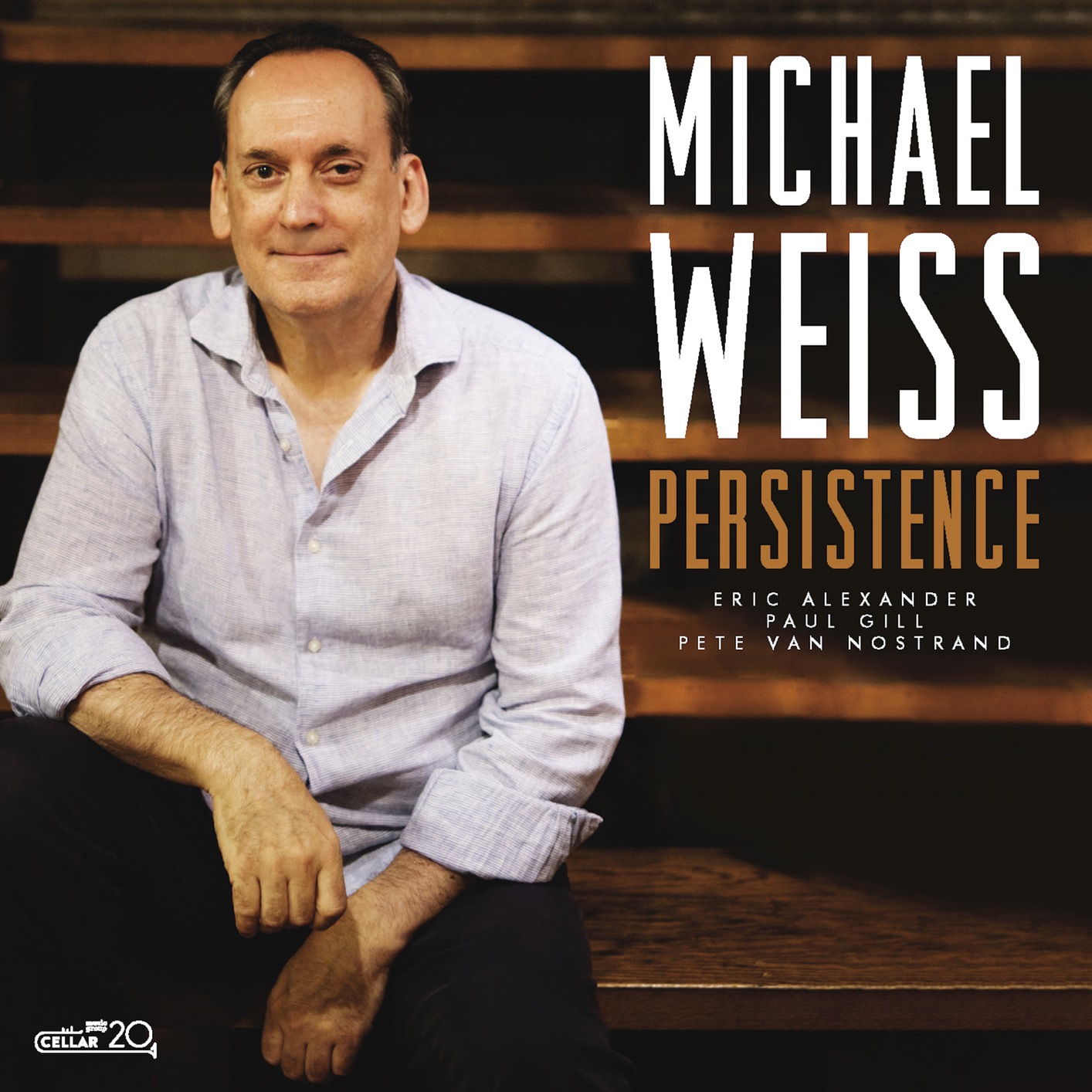 Wednesday  October 18, 2023 8pm
Bio
​
"he can focus the intensity in a tune as well as any pianist in mainstream jazz."
– New York Times
"Weiss' shrewd writing and arranging skills are as clearly in view as his sleek piano work"
– The New Yorker
"An energy and irrepressible inventiveness… The nimbleness of Weiss' technique was
matched by the intellectual heft of his ideas." – Chicago Tribune
"Weiss' compositions take on different shapes, great complexity and fresh perspectives"
– Washington Post
"One of the most fluent and flexible pianists of his generation." – BMI Music World
"Combines the wonder of spontaneity with a workmanlike acknowledgment of his
materials: art and craft in delightful balance." – Chicago Reader
You can tell a lot about a musician by the company he keeps. The star-studded resume
that pianist and composer Michael Weiss has quietly assembled over the past 40 years
proves that some of the greatest names in jazz have long considered Weiss one of the best
in the business. Since arriving in New York in 1982, the Dallas native has forged a
formidable career working in the bands of jazz legends Johnny Griffin, Art Farmer,
Benny Golson, Slide Hampton, Frank Wess, Jimmy Heath and the Heath Brothers,
George Coleman, Charles McPherson, Jon Hendricks, Lou Donaldson, Junior Cook/Bill
Hardman Quintet, Vanguard Jazz Orchestra, and Mingus Epitaph Orchestra. Weiss'
fifteen year association with Griffin, yielded four recordings and annual tours in the USA
and around the world. He has also performed with Joe Henderson, Woody Shaw, Clark
Terry, Clifford Jordan, Gary Bartz, Phil Woods, Pepper Adams, Joe Lovano, Ron Carter,
David Newman, Gerry Mulligan, Nancy Wilson, Randy Brecker, Tom Harrell, Gerry
Mulligan, Wynton Marsalis, and numerous other jazz greats.
As a band leader, Weiss has headlined at the Village Vanguard, Detroit Jazz Festival,
Detroit Symphony Hall, Smithsonian Institution, and major New York venues such as the
Blue Note, Jazz Standard, Birdland, Bradley's, Iridium, Sweet Basil, Smoke and Merkin
Concert Hall. Reviewing his Vanguard debut, the New York Times wrote that Weiss
"demonstrated a strong sense of leadership and organization" exhibiting "sensitivity and
logic, along with crisp control." Television appearances include CBS-TV's Nightwatch
and PBS' Live From Lincoln Center: The City of Jazz. NPR radio appearances include
PianoJazz with Marion McPartland, Making the Music with Wynton Marsalis, Jazzset, and
the Jazz Piano Christmas Special. Weiss was the 1989 second prizewinner in the
Thelonious Monk Institute's International Piano Competition.
Weiss has also been recognized for his writing. He was the grand prize winner of the
2000 BMI/Thelonious Monk Institute's Composition Competition presented to him by
Wayne Shorter, and is a two-time Chamber Music America New Works grant recipient.
Weiss' compositions reveal eclectic influences from the worlds of jazz, 20th Century
classical and popular music. Weiss focuses on extended forms, thematic development and
attention to detail.
In 2022 Weiss celebrates the release of his fifth recording as a leader, Persistence (Cellar
Live). His previous recordings on the CrissCross, SteepleChase, DIW and Sintra labels
have been hailed by the critics:
"Weiss has a rich palette of composing devices at his command" – Downbeat
"Weiss' original compositions conjured a distinct world of sound, a testament to the
nature of Weiss' imagination." – Chicago Tribune
"Warmth, integrity and above all, originality. Weiss' originals are formful and dynamic
enough to sound as if they were standards of the genre." – JazzTimes
"the songs simply smoke" – Detroit Free Press
"Weiss is a vital talent with something important to say" – All About Jazz
"About as close to perfection as a recording can get….If there is truly justice in our
world, this should be a Grammy nominee." – Jazz Improv
"A prodigious bop-and-beyond pianist and composer…. consummate musicianship and
alluring improvisations" – The Star Ledger
"This music lives and breathes freshness and exhilarating originality. The individual
selections are strong and attractive enough, to still be played as jazz vehicles in 10, 20,
or even 50 year's time." – Jazz Journal
"a masterwork. Soul Journey is terrific. The work is majestic, brash and dynamic
throughout." – Jazzwax.com
As a sideman Weiss appears on recordings of Johnny Griffin, Frank Wess, Charles
McPherson, Steve Grossman, Vanguard Jazz Orchestra, Ronnie Cuber, Louis Smith,
Dick Oatts, the Smithsonian Jazz Masterworks Orchestra and others.
Weiss is deeply committed to jazz education. He has held faculty positions at Indiana
University, Hartt College of Music, Queens College. In master classes and residencies
throughout the world Weiss aims to relay his bandstand experience through a host of
topics that directly address the standards and performance practices required of a
professional jazz musician.
Visit www.michaelweiss.info
https://winniesnyc.com/wp-content/uploads/2023/10/michael-weiss-persistence.jpeg
1414
1414
[email protected]
https://winniesnyc.com/wp-content/uploads/2019/03/winnies-logo.png
[email protected]
2023-10-04 11:02:34
2023-10-16 12:16:42
Michael Weiss